The Right Choice Home Remodeling
Maximize
Your Home's
Energy Efficiency
At The Right Choice Home Remodeling, we recognize the growing interest among homeowners to both save money and help protect our planet by investing in long-term, energy-efficient solutions. That's why a large part of our mission has become helping our clients achieve greater energy efficiency by optimizing every area of their home possible using eco-friendly upgrades from their crawl spaces to their shingles.
Our team of energy efficiency experts offer free consultations during which we audit everything from your roof to insulation, HVAC system and more. From there, we make honest recommendations and provide accurate estimates to cut down on energy usage and save you money.
Energy-Efficient,
Eco-Friendly

Upgrades
For homeowners in Los Angeles and Seattle, there's an increasing trend towards sustainable living. Recycled materials, eco-friendly appliances and LED lighting are leading the way for homeowners who want to reduce the impact they are having on the environment. 
Moving toward energy efficiency doesn't mean you have to sacrifice on style. Our design consultants can help you create a space that you'll love, all while helping the environment and increasing the value of your home!
Solar Energy
Solar energy is a great way to reduce or even eliminate electric bills as well as increase property value. We install complete solar energy systems so our clients receive all the benefits available, from tax credits to rebates.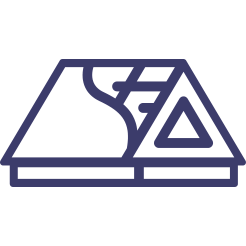 Roofing
A modern, eco-friendly roofing system will help you conserve energy as well as boost your curb appeal and protect your home from the elements. We offer energy-efficient composition cool roof systems that keep the energy in and the moisture out.
Insulation
​The main purpose of insulation is to slow the rate of heat transfer between your home and the outdoors. Upgrading your home's insulation will lower your energy bills, decrease your carbon footprint, and increase the comfort of your living environment.
HVAC
A smart HVAC system will do wonders for your home and your wallet. Let us replace your outdated A/C or furnace and you'll notice the difference in your overall comfort as well as the significant savings on energy usage right away.
Windows & Doors
A great deal of the energy you use to heat or cool your home is lost through old, inefficient windows and doors. Give your home a facelift and lower your energy usage with new, high-quality replacements specifically engineered for energy efficiency.
Turf
A rising trend among environmentally-conscious homeowners is having artificial grass alternatives installed in their yard. Turf does not require the water or chemicals that real grass does to stay green all year long, making it the more economical and eco-friendly choice.
Tell Us About Your
Dream Home Improvement Project!